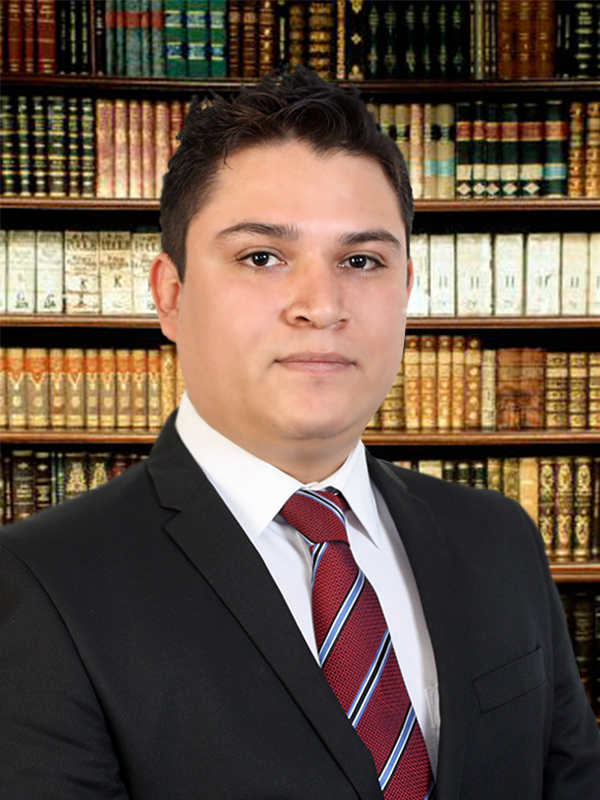 Lic. Víctor Ángel Vizzuett Hernández 
Head of the Areas:  Administrative & Amparo 
Member of Mexican Consulting & Development, S.C. since July 2013.
Professional License: 9648458.
Alma Mater: Escuela de Derecho Posgrados y Practica Jurídica A.C.
I hereby give you a warm welcome. Derived conflicts from the State and Individuals are known in our current society's reality and our Government, as well as the deficiencies in our legal system in First Instances, just like the complexity and special characteristics that they reflect.
Our Legal Firm offers you specialist lawyers, among which I have the honor to be part of. We will assist you promptly and diligently, providing you with security to your concerns. As legal responsible of the Administrative and Amparo areas, I will deal with legal problems related to the problems arising from State-government relations such as administrative procedures, fines, sanctions, tax credits, bids, permits, concessions, prosecution complaints (PROFECO, PRODECON , PROPAEM), claims of patrimonial responsibility to the State for actions or omissions, pension leveling, amparos against final resolutions of courts or tribunals, amparos against acts of authority to protect your human rights, among many others. I proudly inform you that from the moment you contacted us to let us know about your case and receive our diagnosis, we acquired a firm commitment.
As a client, you will acquire the confidence of knowing that we will remain with you throughout the duration of the process, advising you at each stage so that you know the reality and the status of your trial. Ethically, we have the responsibility to inform you the dangers, problems, or risks that arise, and to check the decisions made related to this circumstances, so that none of our actions will develop without having been previously endorsed.
In the Company, we distinguish ourselves for having high standards of Quality in the provision of the services we offer guaranteed by the ISO 9001:2015 certification, as well as a closeness and personalized attention with each of the clients who place their trust in us; I invite you to contact us and see it for yourself.
"MAY ALL THOSE WHO COMPLAIN WITH JUSTICE BE HEARD, BE SHELTERED AND BE PROTECTED BY A COURT AGAINST THE STRONG AND THE ARBITRATY MAN"
(José María Morelos y Pavón)
Other certificates and diplomas:
Seminar "Constitutional Tax Law in Ibero-America" ​​(S.C.J.N.).
International Congress "Crime and Justice" (Escuela de Derecho Posgrados y Práctica Jurídica A.C.).
Seminar "Strategies for Oral Litigation in Criminal Matters" (S.C.J.N. and T.S.J.E.M.)
Course "Legal Assistant" (S.N.E.)
Course of "Oratory" (Escuela de Derecho Posgrados y Práctica Jurídica A.C.).
Course "Analysis of ISO 9001:2015" (SGM Consultores).
Send us your case
Our advice assesses the operational framework of each client, the interest groups, as well as the impact of our recommendations on all aspects that influence within the scope of our client.